Alliance of Universities to Reinforce Teacher Training Curricula to Outcast Radicalism and Promote Equality in Asian Societies (AURORA)


Capacity Building projects in the field of Higher Education (CBHE) Alliance of Universities to Reinforce Teacher Training Curricula to Outcast Radicalism and Promote Equality in Asian Societies



AURORA Partners Institutes
Banasthali Vidyapith, Rajasthan Savitribai Phule Pune University, Pune University College Cork,
Ireland Masaryk University, Czech Republic Babeș-Bolyai University, Romania Universidad De Malaga, Spain Pokhara University, Nepal Tribhuvan University, Nepal Edulab, Mumbai
Anugraha Institute of Social Sciences, Tamil Nadu Kalinga Institute of Social Sciences, Odissa
In the area of education, the Anugraha Institute of Social Sciences (AISS) collaborates on capacity building projects higher education (CBHE). The European Commission has provided funding for the Alliance of Universities to Reinforce Teacher Training Curricula to Outcast Radicalism and Promote Equality in Asian Societies (AURORA), which is overseen by Prof. Dr. Lawrence Soosainathan, Chairman, Anugraha Institute of Social Science. The AURORA Team in Anugraha makes continual efforts to publicise the project's objectives.
Through teacher training programmes at the postgraduate level, the AURORA project develops a roadmap for curricula reform in India and Nepal that would support inclusive education. Developing new courses in educational programmes, faculty and Teacher seminars, student leadership training and student activities are important activities among many other events. The objective is to promote democratic values, gender equality, and combat radicalism in the early years of education.
The specific objectives of the AURORA project are:
To enhance the quality of academic education for teacher training through the development and modernization of courses that tackle gender equality, respect for human rights and democracy and radicalism.
To disseminate and sustain new courses extending them to other dept., HEIs and primary/secondary Schools.
To establish AURORA Centres for inclusive education at HEIs and at Schools to enhance social inclusive and democratic values.
To enhance cooperation between HEI with other educational centres.
For more details log on to: https://auroraerasmus.org/
Events
Anugraha Institute of Social Sciences and Anugraha Institute for Counselling, Psychotherapy and Research, through this project has successfully trained teacher and teacher educators, bringing to life the objectives of the Aurora Project in the rural parts of Dindigul District, Tamil Nadu, India. ERASMUS+ has been the reason for rural students to have access to world class technology and gadgets which offers them infinite possibilities to realise and reach their true potential. It is though this project that the rural students, without any gender discrimination have the privilege to experience education in par with the urban half of the world.
Jaipur Visit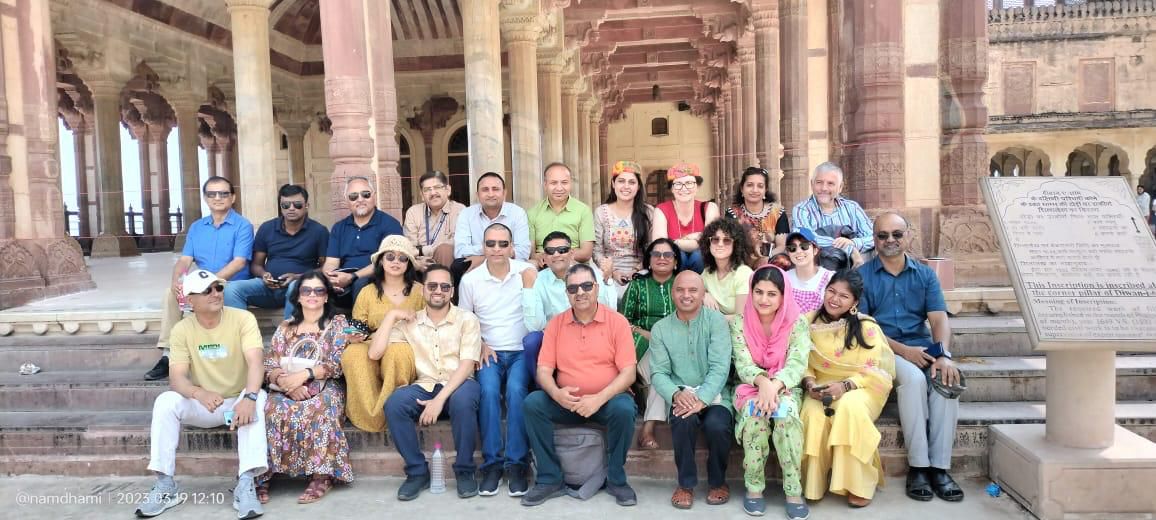 5th Study Visit and Consortium Meet
5th study visit and consortium meet for AURORA project co-funded by Erasmus+ was organized by Pokhara university in Nepal from 19th to 22nd June, 2023.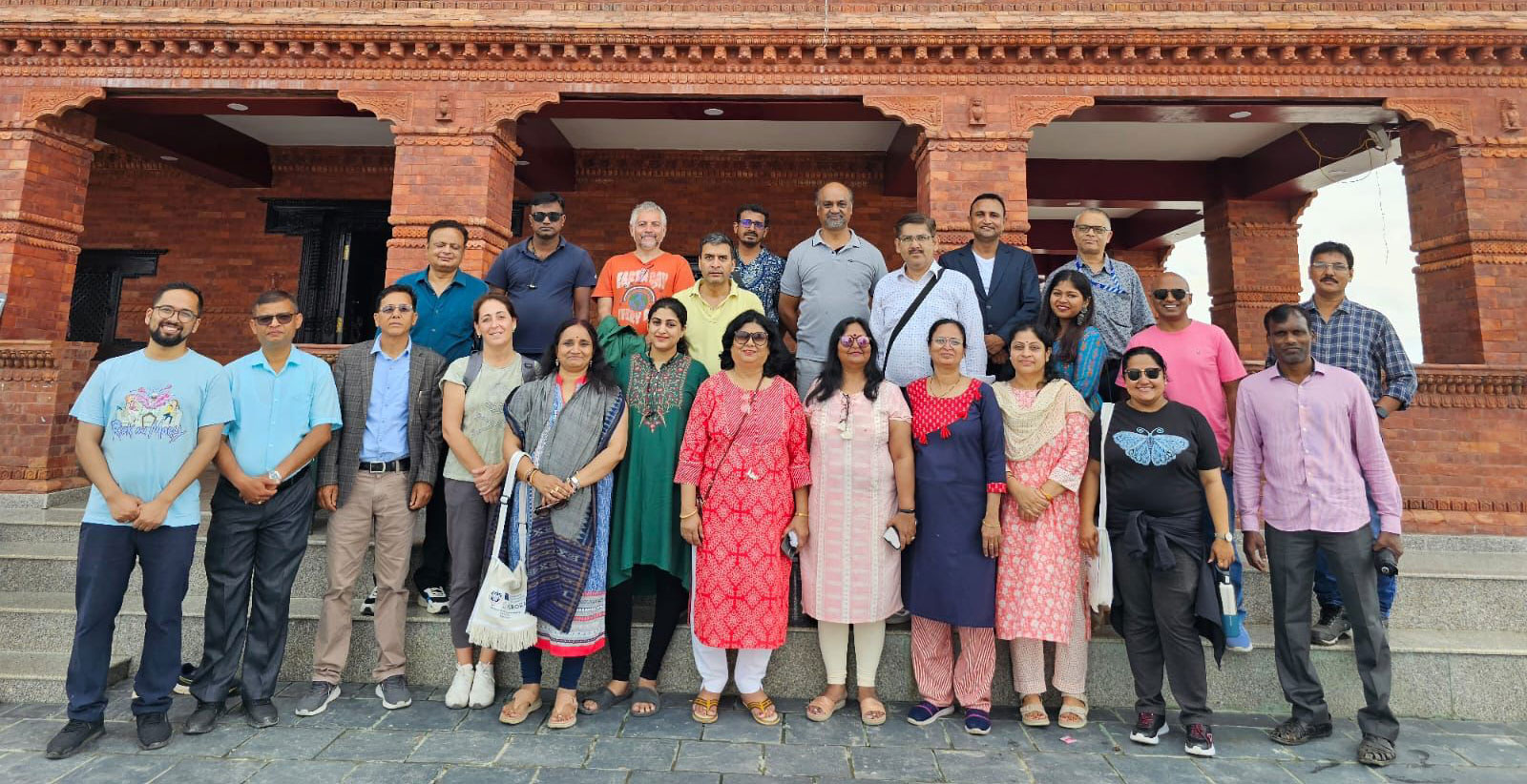 JAIPUR VISIT
The first Study vist and Consortium Meet for Aurora Project Co-funded by Erasmus+ was organized by Banasthali Vidhyapith in Jaipur, Rajasthan from 15th to 19th March, 2023. It was an enriching experience of learning, inspiration and sharing for the all partner institutions.
WOMEN EMPOWERMENT
Our college students focused on a significant problem in our society that remains unnoticed and malignant. According to the statistics, more than 40% of women are getting exposed to drugs in many forms. This impending danger pushes back the growing community to the dark. A short film named "Kalangalil vasantham" is our students' way of trying to help our society to see the problem and its seriousness. Empowering and educating women about real struggles and problems is much needed.
AURORA CLUB INAUGURATION
On International Women's Day in 2022, the Aurora Club was established in the Anugraha Institute of Social Sciences. The Aurora club strives to establish a forum for discussion and interaction among college-age students on inclusivity, gender equality, and countering radicalism. The club also strives to give its members a place where they can learn and prepare themselves to be a self-assured, competent, and sympathetic member of society.
The official opening event was a lavish celebration that featured entertainment programmes, a speech on "WOMEN AND GENDER ROLES" by Dr. Sharmila Balaguru, and a keynote address on feminine gender psychology by Dr. Sundar Wilson. The club has 150 members registered, and it meets regularly to participate in club activities like seminars, workshops, and cultural events.
Erasmus+ funded things video
ERASMUS+ has been and continues to be a benevolent supporter for students by helping them to have access to world class technology and gadgets. This offers them infinite possibilities to realise and reach their true potential. Thank you, Aurora!
INTER-SCHOOL/COLLEGE CULTURAL FEST ON COMMUNAL HARMONY AND NATIONAL INTEGRATION
As part of raising awareness about and promoting inclusivity and combating radicalism, an inter-school/college cultural fest was held with the theme "COMMUNAL HARMONY AND NATIONAL INTEGRATION." There were numerous competitions on the same theme at the cultural festival, including English declamation, collage creation, pencil sketching, group dance, group music, poster creation, and painting.